What Makes Our Decodables Special
At Just Right Reader, we make decodables that are great for kids, schools, and families.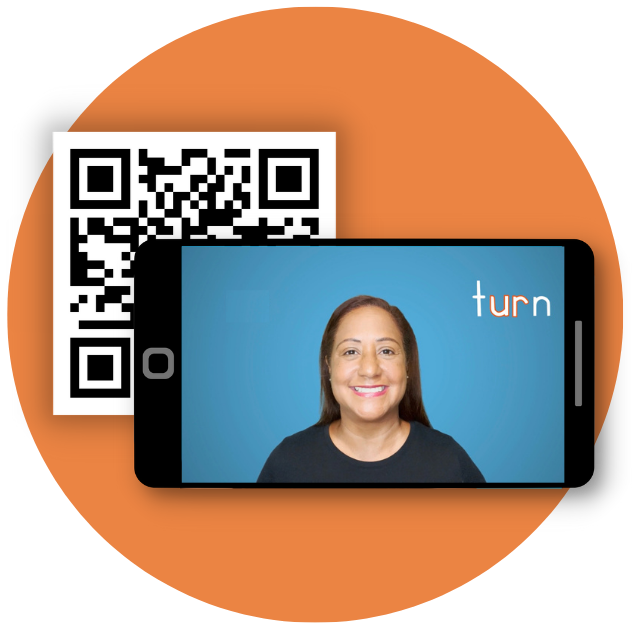 Video Lesson with
Every Book in
English and Spanish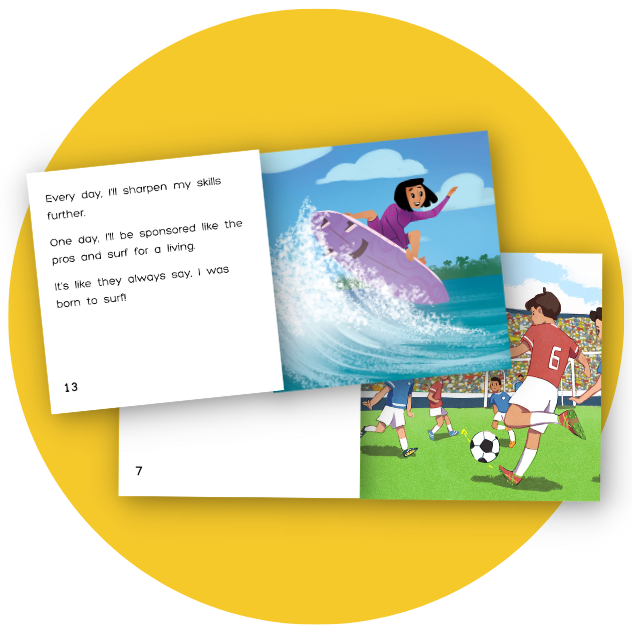 Diverse Characters, Relatable Stories, and Colorful Illustrations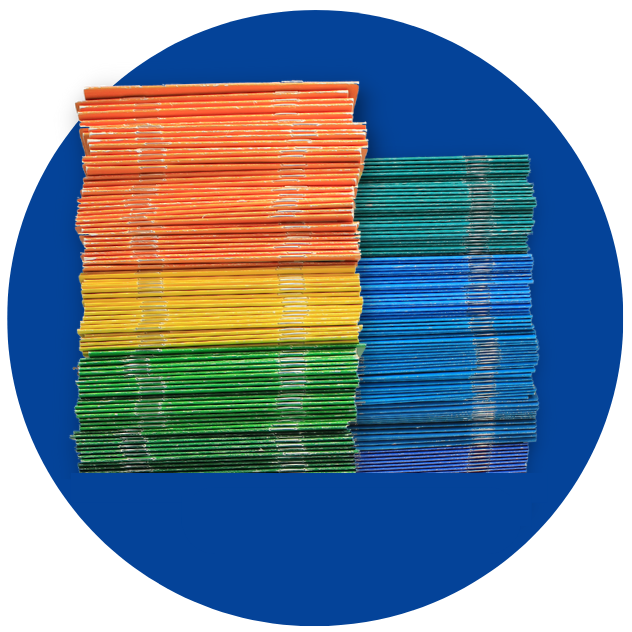 Over 700+
Authentic and
Engaging Titles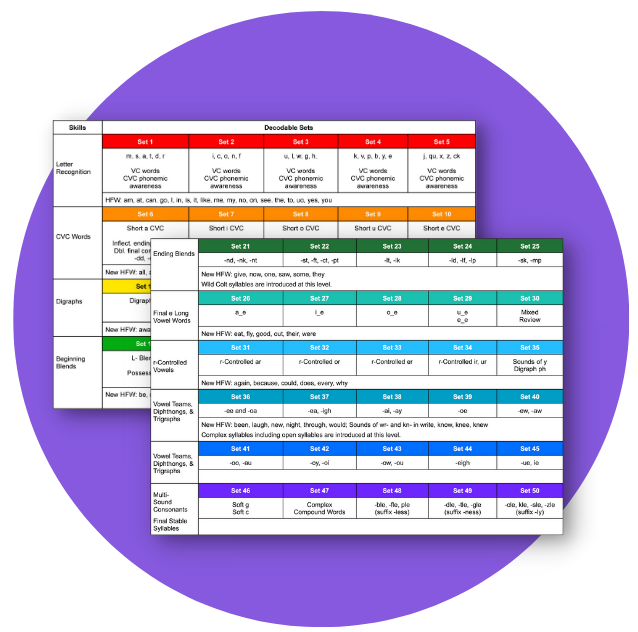 Rigorous Phonics Progression and Phonics Curriculum Alignments
Research Based Decodables

Just Right Reader decodables go to the heart of the matter—WORDS! These lively books have decodable and high frequency words that research tell us impact word recognition.

Dr. Heidi Anne Mesmer
Professor, Literacy Education
Virginia Tech

"If you are looking for decodable texts to support a well-articulated scope and sequence of phonics instruction, look no further!"

D. Ray Reutzel, Ph.D.
Senior Research Fellow
Reading Hall of Fame
Districts Love Just Right Reader!
What Educators Are Saying About Our Decodables
I love the decodables from Just Right Reader...their systematic approach helps every student experience a feeling of success and accomplishment.

Breanna Fulton, Assistant Principal
Prodeo Academy, Minnesota
Multiple parents reached out to us about Just Right Reader's Take-Home Decodables, and they loved them.



Cliff Jones, Chief Academic Officer
Fulton County Schools, Georgia
This is the first time I've seen students get excited about reading decodables!




Jennifer Knopf, Principal
Henry Ford Elementary, California
Just Right Reader has put together high-quality decodables...These readers are a must-have in every classroom.

Robyn Moore, Elementary Literacy Coordinator
Williamsburg, Virginia
Shop Science of Reading Decodables
Looking for the best way to teach reading in English and Spanish? With Just Right Reader, choose from 700+ Science of Reading decodable books created by reading experts and mapped to a rigorous phonics progression to accelerate reading achievement in English and Spanish. Our best-selling decodables feature diverse characters, relatable stories, and colorful illustrations that kids love – perfect for pre-k, kindergarten, 1st grade, 2nd grade, and upper elementary. Each title comes with a video phonics lesson, phonics lesson plans, and teacher resources for seamless implementation. Take-Home Decodable Packs extend phonics instruction into the home and engage parents and families in reading. Shop Science of Reading decodables today!